Last night, while attempting to download an application on my iPod Touch, I was asked to confirm new iTunes Store Terms and Conditions.  The screen looked like this:
You have to scroll down, and then I saw this: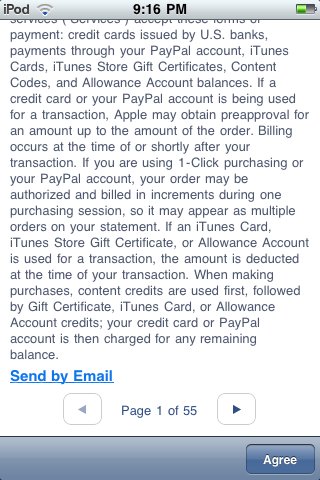 Apple wants you to click through 55 pages of Terms and Conditions.  I would like to see their usability statistics and find out how few people click through (somehow I think that's what they want you to do).  I didn't.  All I wanted to do was "purchase" a free application.
To me, this is just another sign of our legalistic American society.  We use "terms and conditions" 55 pages long to keep consumers from actually understanding the legalities of something they seek to undertake.