This is what I love about Android: the customization and the community.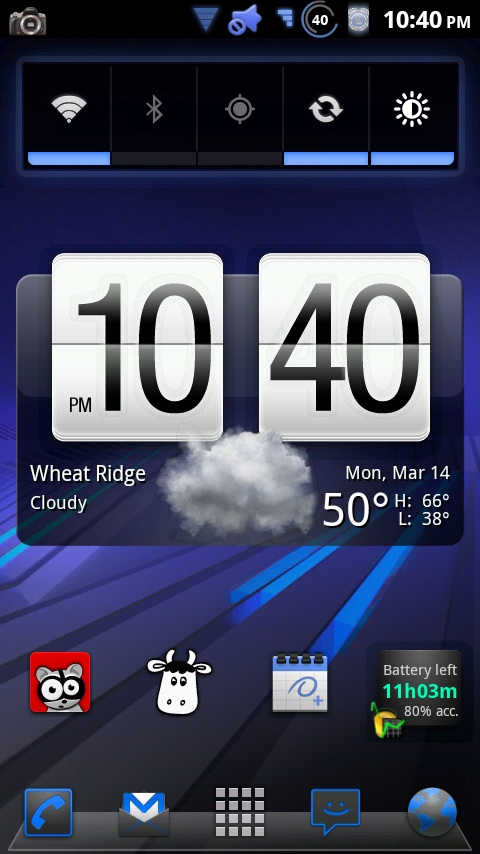 Here I'm running a customized Honeycomb theme (here) for a community built ROM (Liberty, here) that runs on the open source Android operating system on the Motorola Droid 2.  I've customized it with icons, a different launcher (LauncherPlus Pro), and a weather/time widget from an HTC version of Android.  I've completely customized the look (and functionality) of the home screen.
Community ROMs (versions of Android, basically) introduce new and great features, while fixing bugs.  I don't have to worry about not getting an updated version of Android software on my Droid 2, because I know that other community members will release ROMs with the features.
And if I don't like something, I can fix it on my own. That's open source.
Can you do any of this on your iPhone/iPad?