Jimmie Johnson, driver of the #48 Lowe's Chevrolet Monte Carlo SS, won the Nascar Nextel Cup today. In case you didn't know, Jimmie, one of four Hendrick Motorsports drivers, is my favorite driver.
I'm quite elated, so here's a few pictures. This first one is me watching the UAW-Ford 500 at Talladega SuperSpeedway; I was pacing the room, waiting for the inevitable to happen, and it did going into the last turn, when Brian Vickers took out the Lowe's Chevy.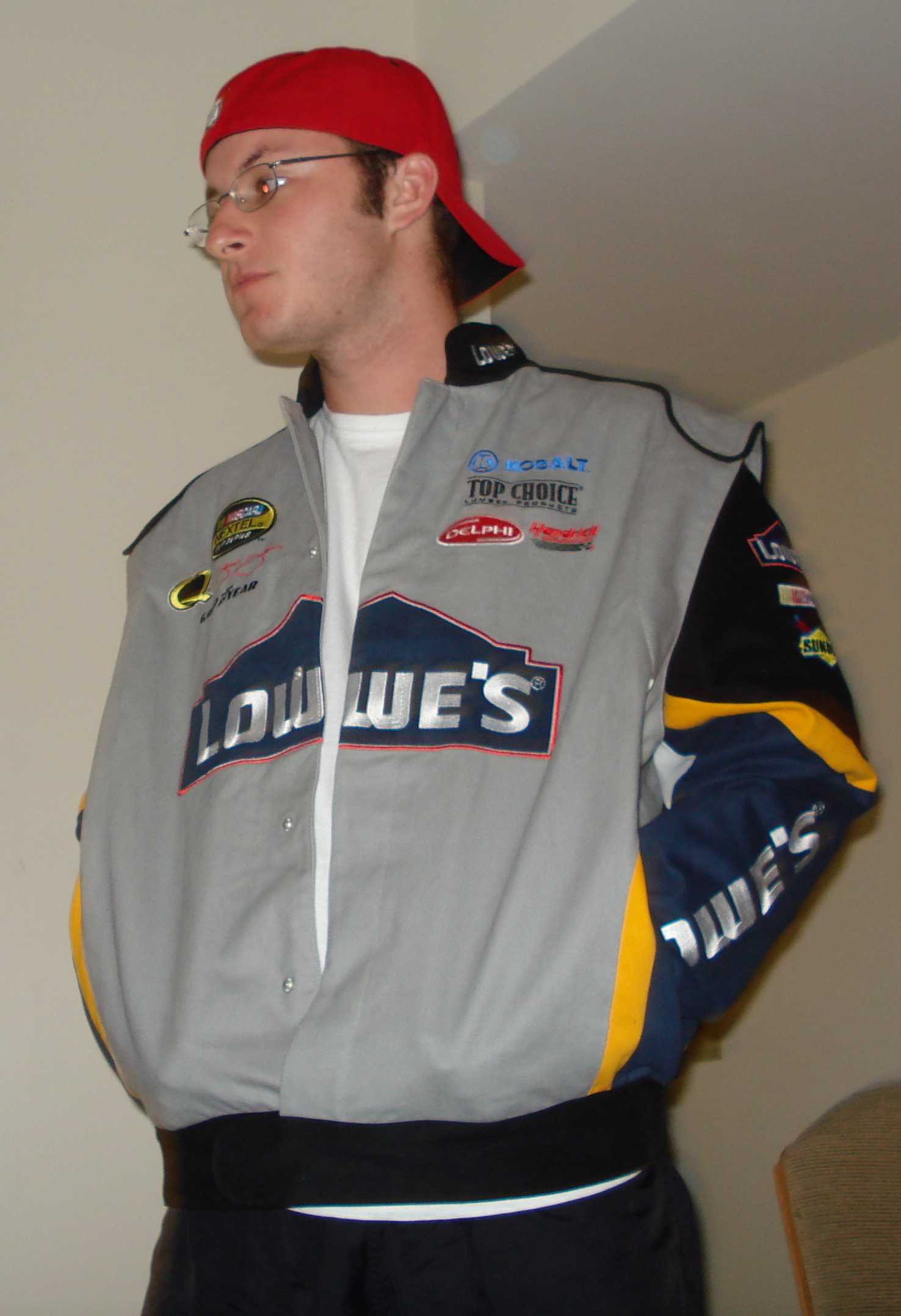 And lastly, this is me with the Lowe's Chevrolet (last year's model).
And just so you know, my fantasy racing team (I do Yahoo! Fantasy Auto Racing), came out with my highest total yet, 9005 points, and 290 points from the season-ending race alone!